How the HVAC industry will be different in 2018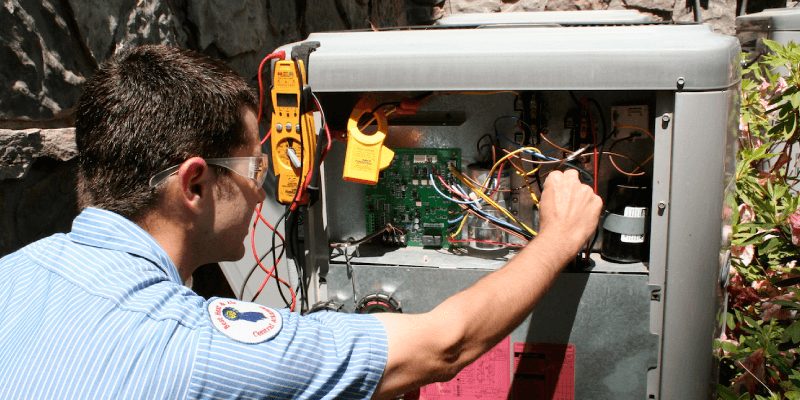 2018 will be full of consumer trends and predictions, but there are certain industry insights that only a pro knows. These are our top three HVAC industry insights that we see being big for all HVAC providers and users in the coming year.
Energy focused Products
The HVAC industry is more advanced now than ever before, and this in combination with an increased demand for customer savings has led to an enormous increase in energy efficient products. From units to filters, in 2018 anything that isn't energy efficient isn't going to go far with homeowners. The best thing about these products is that they're good for everyone; they conserve energy for the environment, save homeowners high energy costs, and with professional maintenance last a very long time!
Technology influenced Decisions
Homeowners are using technology for everything, from the initial search for a service provider to comparing units and thermostats themselves. As the market for Smart-Home technology rapidly expands, homeowners not only have more and better choices, but also the ability to interact with other users and determine what experience will best suit their busy lifestyles. The best in HVAC services will have a depth of knowledge about these smart products on top of providing options and installation.
"On-Demand" Service Expectations
With services like Amazon Prime, Uber, and Walmart Pick-Up, consumers are raising their expectations higher and higher for services they use regularly. Even home services like Air Conditioning and Heating providers will see an increased demand for ultra fast, ultra reliable service. This is why at Middleton Heat and Air we have always implemented a 24 hours, 7 days a week, 365 days a year policy for our customers. When emergencies happen, customers need fast solutions, and we're here to take care of that!
If you'd like to schedule maintenance, inquire about a replacement, or learn more about smart home options available for you, visit us online or give us a call at 1-800-404-0371.