Improving Indoor Air Quality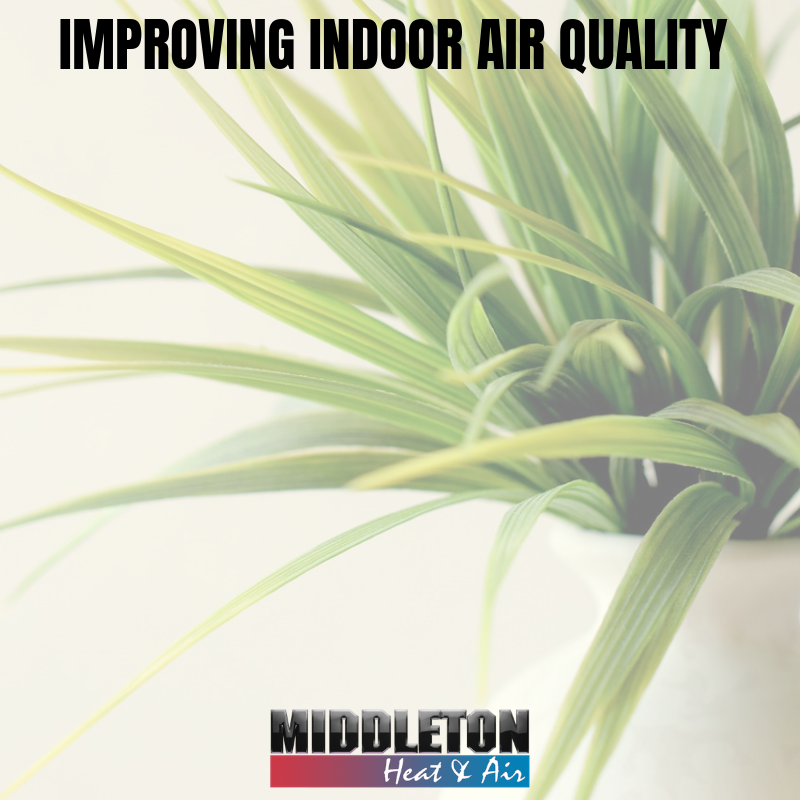 When it comes to indoor air quality, you should take every step you can toward ensuring that your family is breathing clean, healthy air inside your home. Luckily, we have some quick and easy tips that will help you do just that!
Change Your Air Filter Regularly
When your air filter is dirty, it becomes a reservoir for dirt, dust, pollen, pet hair and other contaminants that are constantly circulated throughout the air in your house. When it's clean, it effectively removes harmful and irritating particles from your breathing air. Changing your filter only takes a moment, and it makes a world of difference. You should change your filter once a month to make sure everyone in your home is breathing clean, fresh air! You should also periodically turn your furnace blower on to recirculate the air.
Crack the Windows and Clean Up
Mop the floors, dust, vacuum and clean your air vents regularly to get rid of buildup that can cause irritation. Particles on your floors, tables, cabinets, and vents will make their way into the air. Breathing in allergens and dust can cause eye irritation, coughing and sneezing. If anyone in your family has a respiratory condition, such as asthma, it's especially important to make sure your air is as clean as possible. Crack the windows from time to time to allow fresh air into your home.
Monitor Carbon Monoxide Levels
Make sure that your carbon monoxide detectors are in working condition at all times. Change the batteries at least twice a year, and test the detectors regularly. Carbon monoxide is a colorless, odorless and deadly toxin that you may not even notice until the damage is done. At Middleton, we offer an annual maintenance agreement to ensure that your entire system is cleaned and checked twice a year. 
Improving the air quality inside your home is important, and easy when you know what to do and when to do it. If you'd like to schedule a maintenance visit, the professionals at Middleton have you covered! Contact us today to set up an appointment with Middleton Heat & Air! Please visit us online or give us a call at 1-800-404-0371.