The Project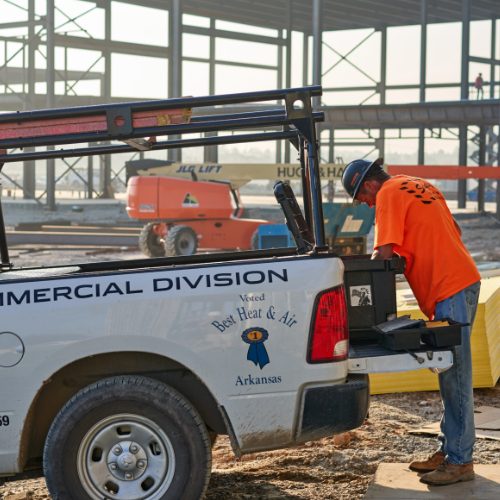 The primary goal was to provide the owner with a quality HVAC project as designed in the time frame required for school opening. This project had some challenges of its own due to changes in VRF systems from the elementary project, but with a little problem solving and adaptation the project went smoothly. We met the client's expectations and the owner was pleased with the outcome.
The project consisted of:
18 rooftop units for kitchen and common areas
1 ERV & 8 POA units for OSA at all areas of the school
29 exhaust fans and duct systems related to the units
Classrooms and offices were conditioned with VRF systems, which consisted of 209 ceiling and wall-mounted cassettes for individual cooling served by 24 roof-mounted condensers.
Support rooms, as well as IT and electrical rooms, were conditioned with individual mini splits.
Similarly to the Bryant Elementary School, we provided and installed Distech controls and integrated the Mitsubishi VRF, Trane, and Greenheck systems into the controls system so the owner could monitor on or off site. This also allowed our techs to review remotely for problem solving without being on site.
Middleton Heat & Air was able to provide top-notch HVAC services during the construction of Bryant Junior High School. The owner was happy with the results, and the team at Middleton is proud to look back on the work that went into this project. If you have a similar project and need assistance, don't hesitate to contact our team of dedicated professionals.