HVAC Definition Series – REME Halo Light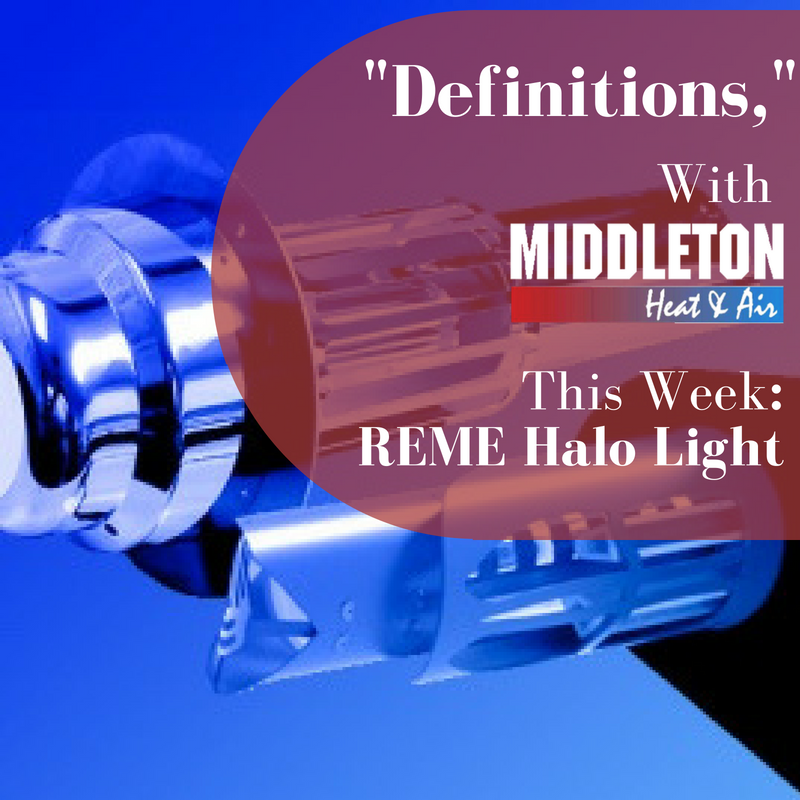 In the world of HVAC, we have our own vocabulary that we use every day, but sometimes the words we use don't translate to our customers. In this blog series, we will cover some of this terminology to help our customers understand what we mean and why these terms are important to their HVAC maintenance and installation. This week, we define the term REME Halo Light and explain why it is important.
Definition:
REME stands for Reflective Electro Magnetic Energy and is an example of advanced oxidation technology. The device produces a hydro-peroxide plasma that is distributed through the duct system of a building and into the living space, eliminating almost all air pollutants and keeping your family or customers healthy. Hydro-peroxide occurs naturally in the atmosphere and is nature's natural way of cleaning air pollutants.  
What Makes the REME Halo Light Better Than Other Air Purifiers?
Other air purifiers require the air to enter through them in order to purify or filter the air. With the REME system, the hydro-peroxide travels through your HVAC system to sweep through the living areas of your home and actively purify pollutants at the source. The REME also helps the particles in the air to stick together, making it easier for your air filters to catch the pollutants. In one test of the REME Halo Light, they found that the REME eliminated 99 percent of germs from one sneeze before they reached three feet away from the source!
Why This is Important:
The REME Light helps to reduce common allergy triggers such as pollen, mold spores, dander, and dust. As a matter of fact, when tested on its abilities to reduce mold spores in the air, REME tested at 97-99 percent effective in eliminating all types of mold. The REME also reduces air pollutants that spread illness, such as several flu strains, strep throat, staph infection, E.coli, and tuberculosis. In the testing phase, it was found that the REMI was 99 percent effective in eliminating all of these air pollutants.
If those statistics aren't enough, the REME Halo Light also helps to eliminate the air pollutants that spread odors throughout the home, such as pet odors, cooking smells, and perfumes.
If you are interested in learning more about the REME Halo Light or would like more information about scheduling Middleton to install one in your home or business, visit us online or give us a call at 1-800-404-0371 to speak with a comfort specialist today.