HVAC Tips for Your Vacation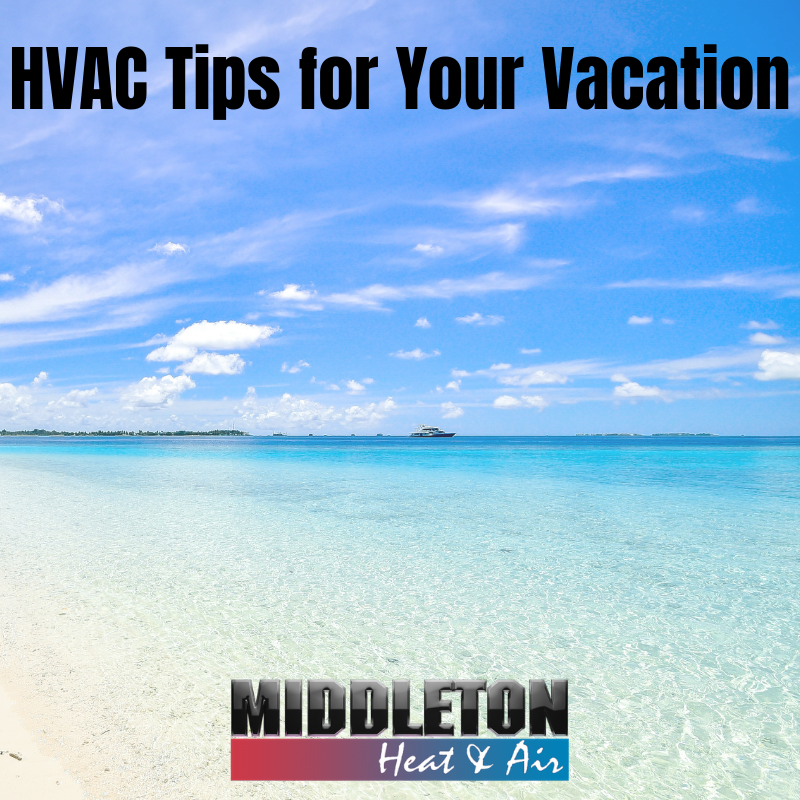 Everyone loves a change of scenery, but how do you prepare your HVAC system for a vacation? Are you wondering if you should turn your system off completely, or just adjust the temperature while you're away from home? You certainly don't want to spend money keeping your house comfortable and cool while nobody is inside to enjoy it!
This is a common question that many people ask each year. However, you shouldn't completely shut down your system for days at a time. It's best to allow your system to run, whether you're home or not. The tips below will teach you how to optimize your HVAC performance while you're away so you don't spend more than you need to.

Prepare
– Before you head out, set your thermostat about five to ten degrees higher than you normally would. Leaving your system on will ensure proper air circulation, which helps control condensation, mold, and humidity levels.
Turn off or unplug appliances and electronics that will not be in use while you're gone.
Close the blinds, lock the windows, check your outdoor unit for any debris, and make sure your air filter is clean.
You also want to ensure that all vents are open so airflow isn't obstructed in any way.
Maintenance
We highly suggest having a technician perform routine maintenance before you leave home for an extended period of time. Your technician will check your HVAC system to ensure that everything is running properly, and address any problems that need attention before the big trip. Remember to schedule preventative maintenance twice a year, so you can rest easy knowing that your system  is running as efficiently as possible at all times.
If you'd like to schedule a maintenance appointment before taking a vacation, the professionals at Middleton have you covered!  Contact us today to set up an appointment with Middleton Heat & Air! Please visit us online or give us a call at 1-800-404-0371.