HVAC MYTHS-That's a Wrap!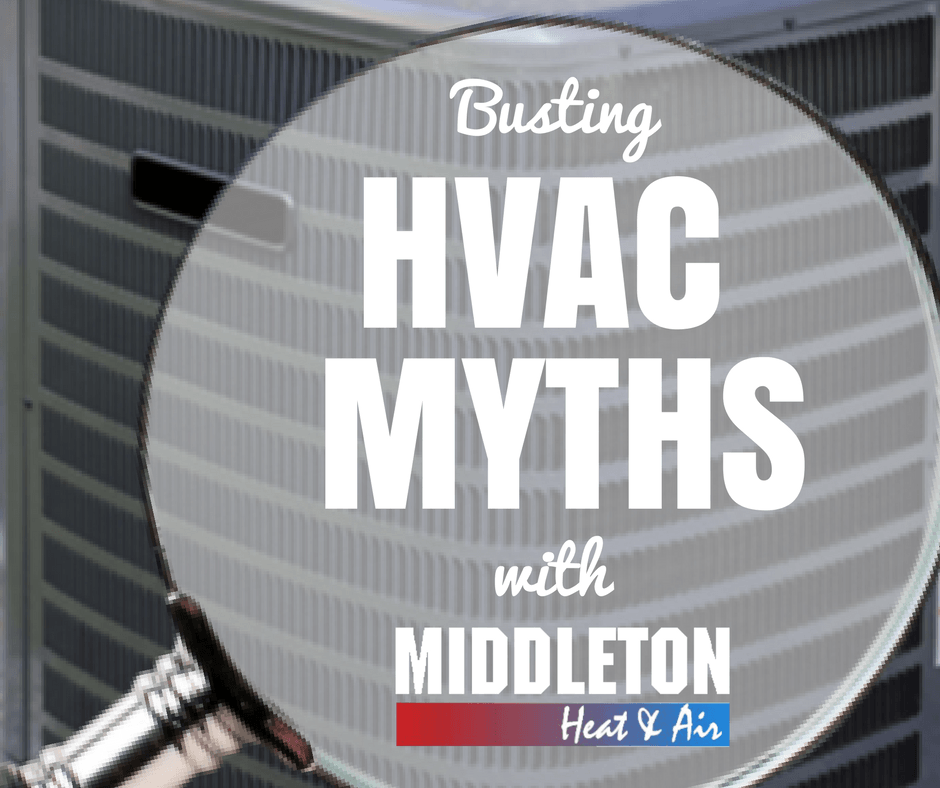 The HVAC Myth blog series was designed with you, the customer, in mind to help dispel some very common HVAC myths we've heard a time or two. It is very easy to take a well-meaning suggestion from a friend or family member on how to save energy or how to fix HVAC problems on your own, but many times that well-meaning suggestion can lead to even bigger and more costly repairs.
Feel free to browse and bookmark your favorites for quick reference, and remember to share the posts you found helpful with your friends and family on social media! And as always, if you need help with any of these issues or any other HVAC need, visit us online or give us a call at 1-800-404-0371 to speak with a comfort specialist today.